"Animals are not only our passion,
they are OUR LIFE!"
We are dedicated to keeping
your dog away from store-bought treats that are filled with
unnecessary chemicals and preservatives.
Our treats are specifically made with purely fresh ingredients
so your dog can experience a tasty snack
that you can feel good about!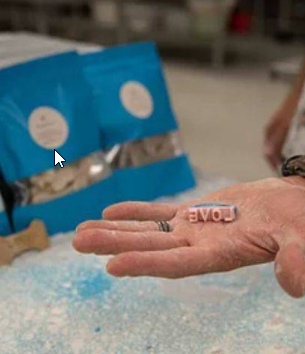 OUR STORY
During the trying times of 2020, our family decided to blaze our own trail by creating an all-natural dog treat business. We focus on a few natural ingredients that are not only healthy for our pets but also taste great for them.​
We started our journey at the local farmers' market here in Panama City Beach, Florida. Our business quickly filled the gap people were waiting for by delivering high-quality items made with love. We now strive for the best local recipe for your furry friends! To keep your canine companion happy and healthy, we only use 100% natural ingredients with no preservatives or additives.
We offer a diverse selection of dog treats (small and large) that are hand-baked with the least amount of ingredients possible. We hope to continue to learn and grow, and widen the ability to share our product with others. <3